CDF Business Litigation
CDF protects your dime, time, and peace of mind not only regarding employment advice and litigation, but also when it comes to business disputes and consumer defense litigation.
After all, every employer hires its workforce to grow its business in today's global economy, and California is one of the primary gateways to the global economy. But California also is highly litigious. That's why we use our strategic statewide platform to advise and represent companies in all kinds of business disputes, ranging from routine contract disputes to high stakes, must win complex and class action business and consumer matters in state court, federal court, as well as in alternative dispute resolution forums.
Whether you need to resolve your dispute or take it to trial, our team of highly skilled business and consumer defense trial lawyers can deliver cost-effective, efficient, and successful outcomes–we protect your dime, time, and peace of mind–in many litigation practice areas, including:
Business Tort and Contract Claims
We represent clients in business tort and contract claims that surface in almost every kind of business dispute, such as fraud, negligent misrepresentation, unfair competition, trademark, breach of contract, interference with business relations, breach of fiduciary duty, breach of implied covenant, rescission, restitution, alter ego, and other claims.

Consumer Claims
We defend clients sued in various consumer matters, both class actions and individual claims, involving claims such as fraud, unfair competition/business practices, false and misleading advertising, claims under the Consumer Legal Remedies Act, statutory claims such as the Telephone Consumer Protection Act, the Fair Debt Collection Practices Act, the Fair Credit Reporting Act, the Song-Beverly Consumer Warranty Act, as well as in actions for invasion/breach of privacy, data, and related claims.

Failed Businesses, Failed Business Deals, and Related Claims
We represent clients in failed business claims, including failed M&A deals, equity owner disputes, company dissolution, accounting, and shareholder derivative actions.

Investment and Securities Claims
We represent clients in fraud investment cases and securities actions, including securities class actions, direct shareholder actions for class opt-outs, broker-dealer liability actions, as well as in FINRA and other securities arbitrations.

Government Investigations and Related Claims
We defend business clients when they get sued or investigated by federal, state, or local governmental bodies or agencies, including the US Department of Justice, the Department of Defense, the Securities Exchange Commission, the Federal Trade Commission, various state attorneys general or district attorneys, and local municipalities, as well as citizens suing on behalf of such governmental bodies or agencies in private attorney general or qui tam actions for fraud, false claims act violations, and related claims.

Real Estate Claims
We represent clients in the full array of real estate related claims, including fraud, breach of note, breach of lease, impairment of security, foreclosure, partition, commercial landlord-tenant lease disputes, and ADA/Disability Access.
Practice Group Leadership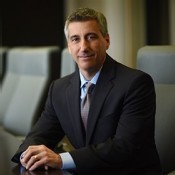 David G. Hagopian
Partner & General Counsel
(949) 622-1661
Jeffrey L. Sikkema
Partner
(949) 622-1661